In no particular order
Will Grayson, Will Grayson by John Green & David Levithan
One Will Grayson tries to live a life of apathy despite the efforts of his exuberant best friend, Tiny Cooper. Another Will Grayson lives across town dealing with first love. I started this book because I love John Green. I
love this book because of Tiny Cooper.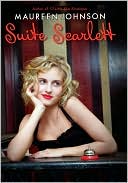 Suite Scarlett by Maureen Johnson
Scarlett receives a high maintnance guest to care for at her parents' historic hotel on her fifteenth birthday. I want to visit New York and stay at the Hopewell.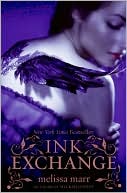 Ink Exchange by Melissa Marr
Leslie tries to reclaim her life and her body by getting a tattoo. Instead, she unwittingly gives herself up to dark faeries. Unfortunately for the faeries, Leslie is used to fighting for herself. This story is dark and bittersweet. Melissa Marr's books are a nice change of pace from the typical paranormal books that lean more toward romance.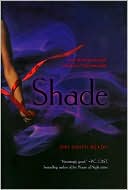 Shade by Jeri Smith-Ready
When Aura loses her boyfriend on his birthday, she gains an intense relationship with his spirit. This book had a great balance of world building and plot. I cannot wait for the sequel.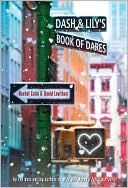 Dash & Lily's Book of Dares by Rachel Cohn & David Levithan
Dash discovers a notebook in a book shop containing instructions. In choosing to follow the instructions he enters into a relationship of words with Lily. Will their expectations of each other be met when they finally meet? I was charmed by this book from the beginning.