Yes, I am the librarian who doesn't read. That is an exageration. I have read three books this year. I've been in a very scattered brain space (I'll blame the house buying and moving) and reading, even brain candy, takes a level of concentration I've been lacking. I have managed to read three books. They are: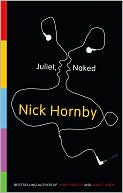 Juliet, Naked by Nick Hornby
A friend of mine has told me repeatedly to read Nick Hornby, he is fabulous, I will love him, blah blah blah blah blah. She was so right! This was the first book I managed to finish this year and I love it. The focus on music helped keep me on track. I know music snobs like Duncan. Every time he thought Annie wasn't smart enough to be listening to and formulating opinions on Tucker Crowe's music I wanted to beat him about the head with a tambourine. The ages might be off but the whole time I read this I pictured Annie as Gwen from Torchwood and Duncan as Roy from The IT Crowd. I will definitely recommend this to my music geek teens, especially during Teen Read Week. (It's a music theme! Yes!)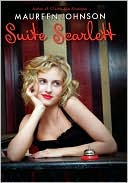 Suite Scarlett by Maureen Johnson
I've read Maureen Johnson's blog for several years (see the
rat hammock post
) and it has made be giggle until I cry. Also, she is John & Hank Green's secret sister (see
Nerdfighters
). Yet this is the first of her books I've read. I MUST READ MORE! Scarlett's somewhat eccentric family own a money pit of a hotel in New York City. An even more eccentric guest employs Scarlett as her personal assistant. Hijinks ensue.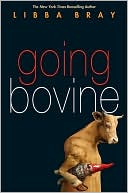 Going Bovine by Libba Bray won the Printz Award this year. I haven't read last year's yet and did not like the winner before that. I'm very glad I read this one. Slacker Cameron finds out he is dying of mad cow disease. Or is he? While in the hospital he receives a visit from a hyper pink winged angel named Dulcie who tells him his disease stems from Dr. X's time traveling and sends him on an epic road trip. Is he actually on a paranormal venture, or is he still in the hospital, hallucinating?
That's all thus far for 2010. Hopefully my reading will pick up when some of my other commitments are over. Onward and upward!